We are sad to announce that one of our long standing Directors and project managers Kristie Naimo will be leaving ARC at the end of October. Kristie co-founded ARC nearly 13 years ago. Her exceptional drive and enthusiasm has resulted in many, many successful projects in our local community over those years. She has created an organisation that is now widely known and respected, and is in a strong position to go forward and thrive into the future.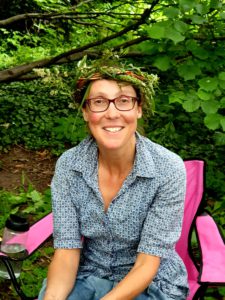 Kristie will be hugely missed by the staff, Directors, volunteers and participants who have worked alongside her over the years. We all share our heartfelt thanks for her contributions and wish her the very best in her next steps.
NB – please update her email (kristie@arccic.co.uk) with info@arccic.co.uk for contact in future
Also during October our Packmores Wellbeing and All Saints Garden facilitator Lucie Cox will be going on maternity leave for 6 months. We wish her and her (also ARC staff) partner Matt all the very best.
We welcome three new staff members to the ARC team. Jenny Wyn Roberts has joined as facilitator of the Tallis Wood course and maternity cover at All Saint's garden. Cat Shephard will provide maternity cover at Packmores Wellbeing. Fiona Cottrell has joined the ARC team in a finance role. See all of our team on our About Us page