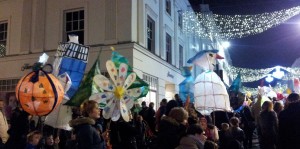 BID Leamington is the Business Improvement District for Leamington Spa. It is a 'not for profit' Limited Company which is led by business people trading in the town.
Since July 2012 ARCCIC have been helping with marketing and event support for various activities including the Leamington Food and Drink Festival and Leamington Lantern Parade.
ARC CIC also provided the recycling service with a team of volunteers at the Food and Drink Festival which saw over 2 tonnes of recyclable 'waste' saved from landfill!