We had a fantastic team of 15 who got stuck into levelling the wildflower area.
This involved clearing a lot of nettles – so rather than letting them go to waste we cooked up a pot of nettle soup for lunch which was tasty! We also saved some for making nettle beer so that might be ready for the next work party!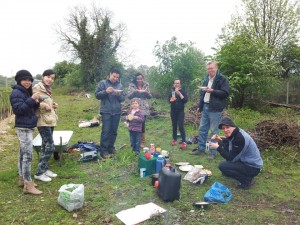 We filled about 20 hessian sacks with the excess fertile soil ready to make the chamomile seat on a future work day. And finally we planted the wildflower plug plants that we had bought from Tracey at The Wildflower Patch and scattered some wildflower seed.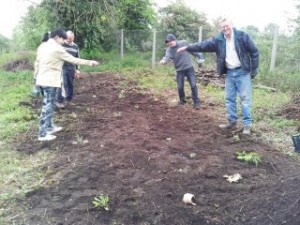 Now lets watch and see what comes up!