We started a new gardening project in July working with the young women at the Warford Lodge Mother & Baby housing run by SAHA (Salvation Army Housing Association). Together we have been transforming the uninspiring garden space into an area that can be enjoyed by all the residents.
When we first visited in spring the garden had just been cleared and left like this: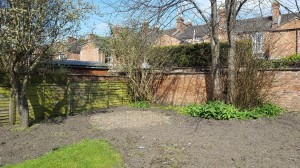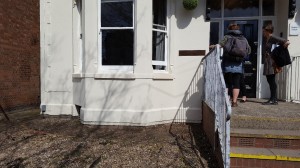 Following design and plant suggestions from the residents we've already planted some herbs, vegetables and flowers to brighten the area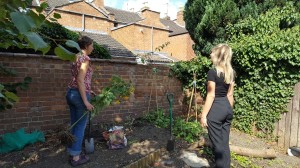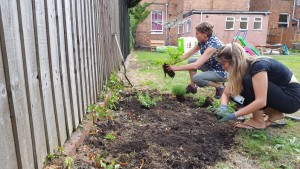 And after six weeks of work we are already seeing a noticeable difference.