Winter is always a busy time in woodlands and a chance to do some planting.
With approximately 400 trees from the Woodland Trust Jubilee Woods project, we had a lot of work to do!
During 2 Sundays in December with lots of willing volunteers we managed to plant most of the trees. We now have lots of wild cherry, silver birch, hazel, rowan and dogwood; as well as the start of a Hawthorn Hedge.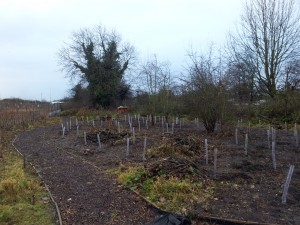 On one of the days we were joined by a group from St Marks Rainbows in Leamington – who all managed to plant a few trees each – as well as a Royal Oak to celebrate the Diamond Jubilee.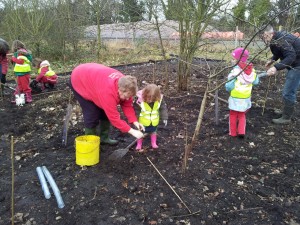 We celebrated the end of a very successful year at Foundry Wood with a winter warming party – with soup, roasted chestnuts and mulled cider on the campfire!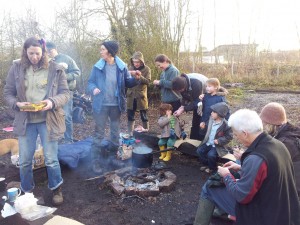 Thanks go to all of the fantastic volunteers who've helped so far and looking forward to another busy year in 2013!