Whew – what a busy weekend!
We have just completed another successful event providing the Litterpicking and Recycling at Warwick Folk Festival.
We had record number of volunteers helping out which meant a record amount of waste was saved from landfill – 2247kg – double last years total! Thanks go to the volunteers but also the festival goers who were very diligent in separating their waste from their recyclables.
Of course it wasn't all hard work – we also had a chance to enjoy the music and entertainment on offer!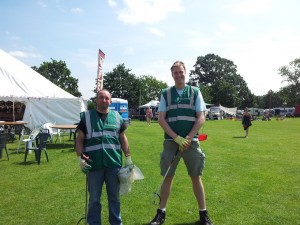 See you again next year!