Packmores Community Garden Improvements October 2021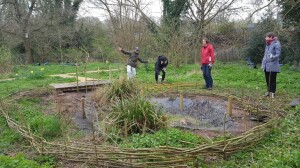 In February 2021 ARC were in receipt of funding from Warwick Town Council for capital improvements to the Packmores Community Garden in Warwick.
We are very pleased to report that the majority of works are complete and the garden is looking much improved!
The majority of the work took place between March – July 2021 with the help of the local community and participants to the Outdoor Wellbeing sessions Co-funded by Packmores Community Centre and Warwick District Council Covid Recovery Fund.
The paths before…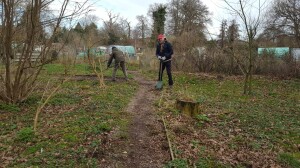 The paths after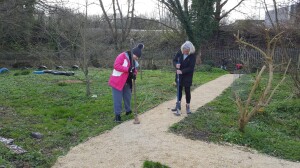 Download the report  for more photos and information showing the progress of these improvements. We warmly welcome anyone to visit the Community Garden next time they are in the area!
Wellbeing in Nature sessions are continuing every Thursday morning in the Packmores Community Garden from 10am – 12noon. Contact kristie@arccic.co.uk / 07906 262 364 for details