This project (funded by the North Leamington Community Forum and Leamington Town Council) has engaged with young people to transform the outdoor areas of Lillington Youth Club premises.
This transformation has been inspired for important need to use what little outdoor space there is effectively, and turn it from drab concrete walk through into a bright and productive space for growing organic food.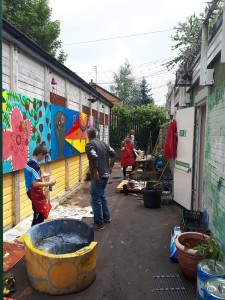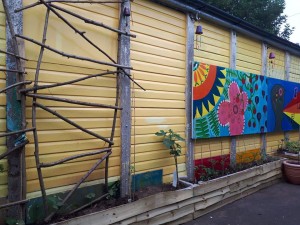 Through empowering the young people from the start to get involved, the project is also helping the young people to develop new interests and skills in DIY, horticulture and nutrition.
ARC's Matt Cox is the project leader working in partnership with Gary Timlin and the young people at the Youth Centre.
Speaking to Matt about the need for the project he said "Vibrant and green spaces are suitable for socialising and relaxation and this outside area will be used for the important mentoring and support services which operate at the youth centre."
This project will be continuing until October 2018 when food will be harvested and cooked at the youth centre and mosaic artworks created by the young people will go on display.